My Blog
Posts for: November, 2017
By Welcome Dentistry
November 17, 2017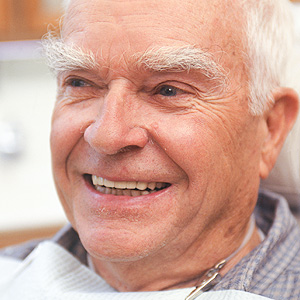 Like many people, you might be caring for an elderly parent or family member. That care should include a focus on their teeth and gums — a healthy mouth is vitally important to their overall health, nutrition and well-being. Because of the aging process, this can be challenging.
Here are 4 areas where you should focus your attention to assure the senior adult in your life has the healthiest mouth possible.
Make adjustments for hygiene. As we grow older, arthritis and similar conditions make brushing and flossing difficult to perform. You can help your senior adult keep up these vital tasks by switching to a powered toothbrush or refitting their brush with a bike handle or tennis ball to make gripping easier. Pre-loaded floss holders or water irrigators are effective alternatives to manual flossing if it becomes too difficult.
Have dentures or other appliances checked regularly. Many older people wear full or partial dentures. Due to the nature of these appliances, the risk of bone loss over time is greater, which can eventually affect their fit. Their dentist should check them regularly and reline or repair them if possible. Eventually, they may need a new appliance to match any changing contours in the mouth.
Be aware of age-related dental issues. Age-related conditions of both the mouth and the body (like osteoporosis, which can affect bone density) can impact dental health. For example, an older person can develop lower saliva flow, often due to medications they're taking. This, as well as gastric reflux common in older people, increases acidity and a higher risk of tooth decay. Past dental work like fillings, crowns or bridges may also make hygiene and additional treatment more difficult.
Keep up regular dental visits. In light of all this, it's crucial to keep up with regular dental visits for continuing teeth and gum health. Besides cleanings, these visits are also important for monitoring signs of tooth decay, periodontal (gum) disease and oral cancer. It's also a good opportunity to gauge the effectiveness of their hygiene efforts and suggest adjustments.
If you would like more information on dental care for older adults, please contact us or schedule an appointment for a consultation. You can also learn more about this topic by reading the Dear Doctor magazine article "Aging & Dental Health."
By Welcome Dentistry
November 02, 2017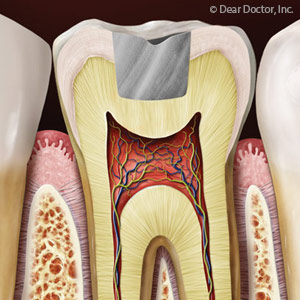 Recently, a number of new filling materials that mimic tooth color have come into popular use and, so far, have proven more durable than past versions. Even so, the traditional metal-based dental amalgam remains a viable choice, especially for less visible back teeth and their higher biting forces.
Used for more than a century, dental amalgam is a metal alloy composed of silver, mercury, tin and copper. The mixture is carefully proportioned so that potentially hazardous mercury is kept to a minimum and bonded with the other metals. Amalgam in its initial form is quite pliable so that it can be molded into the tooth structure under repair. Afterward it sets hard to form a durable filling that can withstand the daily force generated when we bite and chew food.
Besides durability, dental amalgam rarely causes an allergic reaction in a patient, and it's easy for trained dentists to apply. On the downside, however, it can cause temporary temperature sensitivity in the tooth just after filling, and the tooth itself may require some removal of healthy structure to help keep the filling in place. And from an aesthetic point of view, its metallic appearance is considered unattractive especially for front teeth.
The presence of mercury in amalgam has also raised concerns over the years. "Free" mercury — atoms that escape through vapor emitted by the metal — can enter the bloodstream and potentially harm the nervous system. But after extensive study and research, U.S. and international health bodies including the American Dental Association have concluded any free mercury released during chewing is extremely low and well below any harmful levels. These studies have also found no ill effects in either children or adults with dental amalgam fillings.
Deciding on the type of filling material to use — dental amalgam or a newer composite resin, resin ionomer or glass ionomer — depends on a number of factors including the location of the teeth to be filled, the extent of decay and your personal preferences. Taking these into account, we'll be happy to discuss which type of filling will suit you best for repairing decayed teeth.
If you would like more information on filling material options including dental amalgam, please contact us or schedule an appointment for a consultation. You can also learn more about this topic by reading the Dear Doctor magazine article "Silver Fillings — Safe or Unsafe?"